IHS Study predicts outages cost businesses $700 billion per year – that's $1.3 million per minute.
NASHVILLE, TN—June 21, 2016— The IHS reports that network interruptions are the biggest contributor to downtime. The actual cause of downtime, in 40% of cases, can be attributed to equipment failure*. As a result, Network Administrators now rank the quality and reliability of equipment as a top factor influencing purchasing decisions.
With market leading MTBF (Mean Time Between Failure) rates, Perle Systems, a manufacturer ofadvanced Serial to Ethernet and secure device networking solutions, discusses the increase in demand for Out-of-Band Management (OOBM) solutions in 2016.
 "All companies need to protect their network and minimise downtime," says Joe Perle, Founder and CEO at Perle Systems. "Many Global 500 companies such as Airbus, Bosch, BT, EDF, Exelon, Siemens and Vodafone use Perle Console Servers to keep their equipment up and running through reliable, secure remote device management and trust our high MTBF rates."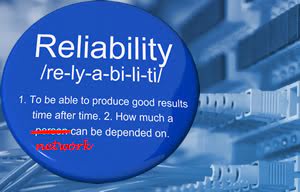 The concept of OOBM emerged in the early 1990's when IT Administrators learned they could remotely access, monitor and manage equipment using Serial Console Servers. This alternate, dedicated "Employees Only" door restricts access to ensure only authorised users can connect to the out-of-band network channel. Because it is available when the network is down, this out-of-band channel is also critical during recover to get the network back-up and running and minimize network disruption.
"Recent reports sweeping the internet, highlighting the lack of authentication and encryption of other manufacturers' Serial Console Servers, have come to our attention," comments Joe Perle, CEO of Perle Systems. "Let me assure you that Perle products are not affected by such security breaches and draw your attention to the market leading security features that keep your data and your business secure."
IOLAN Secure Console Servers protect data management information through standard encryption tools such as Secure Shell (SSH) and Secure Sockets Layer (SSL). Access by authorized users is assured via authentication schemes such as RADIUS, TACACS+, LDAP, Kerberos, NIS and RSA Security's SecurID tokens.
By using encryption technologies, IOLAN Console Servers protect sensitive and confidential data before being sent across a corporate Intranet or public Internet. For compatibility with peer encryption devices, all of the major encryption ciphers such as AES, 3DES, RC4, RC2 and CAST128 are fully supported.
Recognized as the most secure method for communicating to remote private networks over the Internet, the IPSec standard provides robust authentication and encryption of IP packets at the network layer of the OSI model. As a standard it is ideal for multi-vendor interoperation within a network, providing flexibility and the ability to match the right solution for a particular application.
Read the Perle Console Server White Paper for deeper coverage of how network access and management has evolved over time.
*"Businesses Losing $700 Billion a Year to IT Downtime, says IHS." IHS. 25 January 2016. Web. 17 May 2016