About Acunetix – The Name You Can Trust
Acunetix is a global web security leader. As the first company to build a fully dedicated and fully automated web vulnerability scanner, Acunetix carries unparalleled experience in the field. The Acunetix web vulnerability scanner has been recognized as a leading solution multiple times. It is also trusted by customers from the most demanding sectors including many fortune 500 companies.
The Story So Far
Nick Galea founded Acunetix in 2005. At this time, many enterprises did not see the need to secure their web applications. Instead, they focused on protecting the network. Acunetix were the pioneers who realized that this is not enough because network scanners and firewalls are helpless against most web vulnerabilities. The solution was to develop an automated tool used to scan web applications to identify and resolve security issues.
Since then, Acunetix grew as both the company and the product. The vulnerability scanner was originally developed for Windows only. In 2014, Acunetix launched an online (cloud) solution, in 2018 – a Linux version, and in 2019 – Acunetix 360 for enterprises. In 2018, the company was acquired by Turn/River Capital.
We Have You Covered
Our mission is to provide you with a trustworthy web security solution that protects all your assets, aligns with all your policies, and fits perfectly into your development lifecycle. The following qualities make the Acunetix web vulnerability scanner stand out among similar offerings:
Acunetix is a fully automated tool that frees up your security team resources. Acunetix reports very few false positives so your team does not waste time trying to find nonexistent issues.
A Driven Team of Experts
The people behind Acunetix are passionate and curious. Our team consists of highly skilled professionals hailing from various countries. Many of them have already made a name for themselves in the world of IT. We are also dedicated to sharing our knowledge through articles and at renowned international conferences.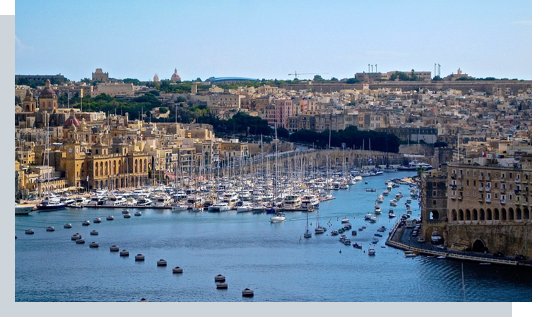 The Right Place to Be
Acunetix headquarters are in Malta. This Mediterranean island is one of the most progressive countries in the world. It rapidly adopts new technologies and strongly attracts unique talent from all over the world. We also have offices in the USA and the UK, which helps us work closely with our customers all over the world.
Strong Investor Backing
Acunetix is backed by Turn/River, the investors behind a number of worldwide new breed technology and SaaS companies. Acunetix is a privately held company. It is a Microsoft Certified Partner.